About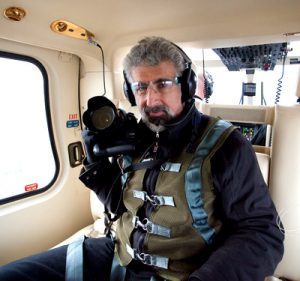 I embraced the magic of photography as a kid and learned about it along the way. I remember running in the streets of Philly, taking pictures of what I saw and discovering my unique perspective. My family supported my artistic pursuits and encouraged me to attend the University of the Arts, where I received a BFA in photography. At UArts I developed both the technical skill and creative voice to use the camera as a tool to create my own visual language. Each of the professional photographers I worked for in my early years taught me how to listen and how to understand a client's perspective.
I opened Heirloom Studio in Yardley Borough in 1989 offering a variety of photographic services – from documenting family milestones to corporate portraiture, from public relations to product and architectural photography. I even document artwork for artists and insurance purposes and lovingly restore old family photos. Then, as now, I was committed to providing exceptional quality and personal service to every client. In 2016, I moved my studio to historic Newtown Borough, Bucks County, Pennsylvania.
I am a long-time member of the Delaware Valley Guild of Professional Photographers and have received numerous Blue Ribbon Awards for Portrait, Wedding, and Commercial Photography. I served on its Board of Directors for four years, was elected president in 1994, and continue to share my enthusiasm with my peers to this day.
Over the years photography has changed, and I along with it, but my love of the medium has never diminished. As a Professional Photographer I truly enjoy describing who you are, what you do, who you love and what you make in a unique and lasting way, everyday.